---
Events:
---
⭐IMC MUAY THAI WORLD TITLE FIGHT
FOR 50+ YEARS OLD⭐
For the first time ever, IMC presents an official 50+ World Championship title fight!
As our fighters have become 50+,
and are still extremely combative,
IMC has recognized the value of their strength in still fighting.
Thereby IMC is the first to create an official world title belt 50+ fight.
We look forward to this historic Light-Heavyweight World Championship bout.
Brian Talarek VS Jesper Kaj Lund
Saturday 18th December 2021
Hamburg, Germany

---
MIKENTA Fight Night
present IMC Scandinavia
Super-Lightweight Title Fight
Denmark on 27. Nov. 2021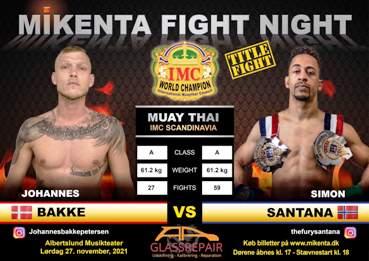 ---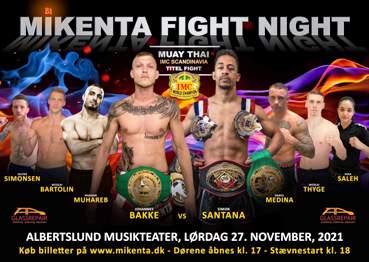 ---
LIVESTREAM EVENT
DAY OF DESTRUCTION XIV
Hamburg - 12.December 2020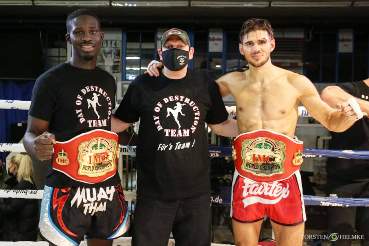 IMC-Muaythai Promoter and Organiser
of this successful Event,
Ralf Stege,
with both new IMC Champions


---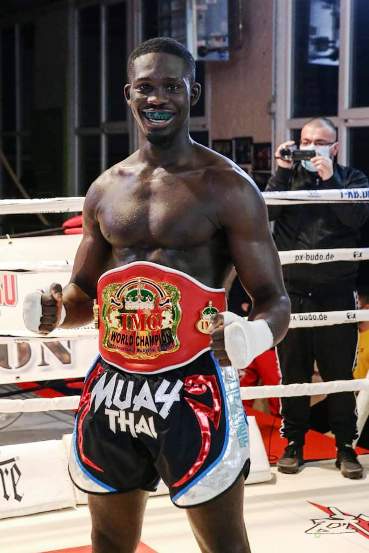 Gerardo Atti "the Blade"
is the new
IMC Cruiserweight Champion


---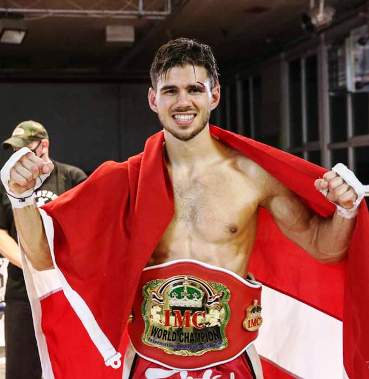 Niclas R. Larsen (DK) " the Dream Chaser" is the new
IMC Super Welterweight Champion

---
IMC World title Fight Cruiserweight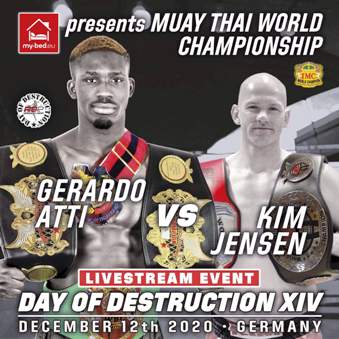 ------------------------------------------
IMC World title Fight Super-Welterweight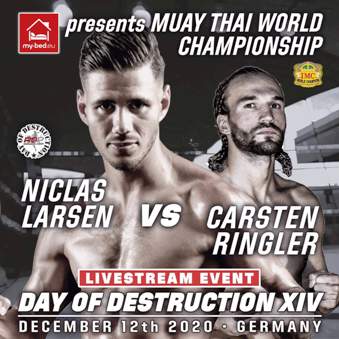 ---
"KICKMAS" 2019
Wandsbeker Sporthalle Hamburg on 14.12.2019
INT. GERMANY TITLE FIGHT
CRUISERWEIGHT
Coco "the blade" Atti Vs Mohamet Atubal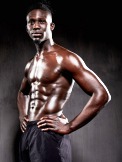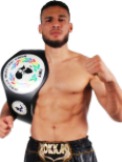 ---
NAI KHANOM TOM PROFESSIONAL TITLE FIGHT

on March 20th 2019 in AYUTTHAYA (THAILAND)

Lightning victory of "Marino Chakuriki"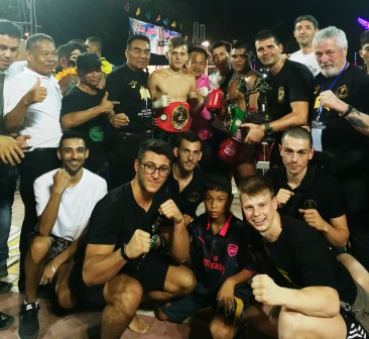 See_more
---

"KICKMAS" 2018
Wandsbeker Sporthalle Hamburg on 01.12.2018
IMC World title Fight Super featherweight

Vittorio de Palma (Ger) Vs Mueangkhot Adisak (Th)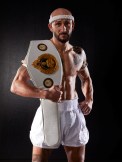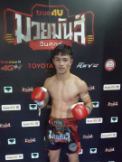 ---
Mueangkhot Adisak (Th)
is the new IMC super featherweight World Champion
Winner by TKO in the 2nd round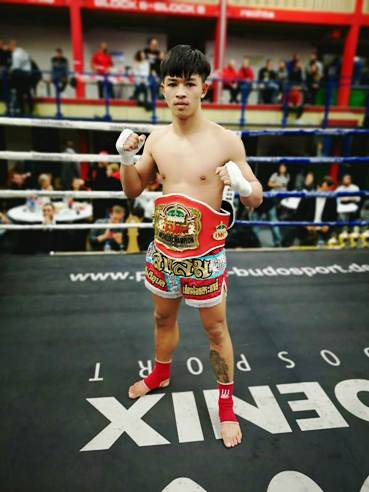 ---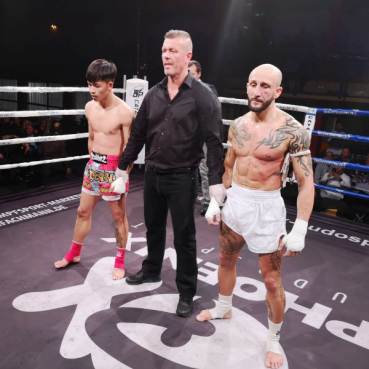 ---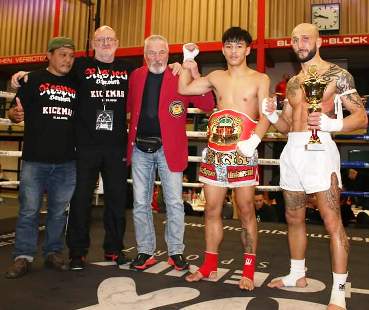 ---
"KICKMAS" 2017
Hamburg, Sport all Wandsbeck on 02.12.2017
Mortz Zorn
from team DoD & Siamstore
is the new German Champion Super lightweight
Winner by KO in the 3th round
Congratulation for this good fight and big succes
Head Coach Ralf Stege mit Yin Mengshi, Yin Mengshi,
Mo Zamzam Mo Zorn, Branko Grimsic, Michael Schiavello, Scot Kent, Coco Atti and Wolfgang Gier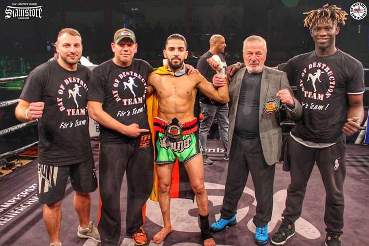 ---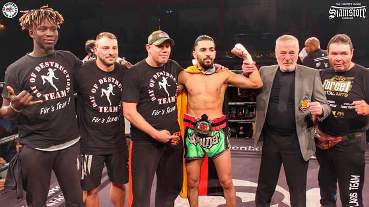 ---
Mark Wieser "Miki Barracuda"
has successfully defended his IMC title
at KO in the first round.
at the same time a lonely title bearer
of the five World Associations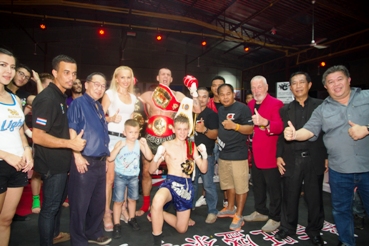 ---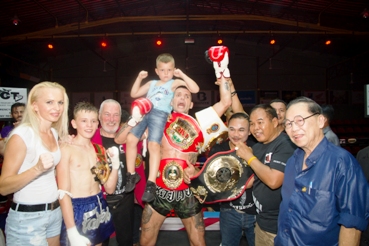 ---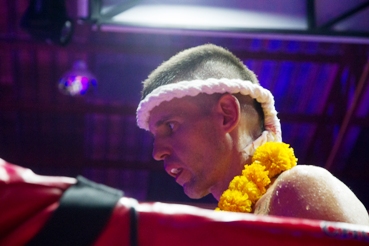 ---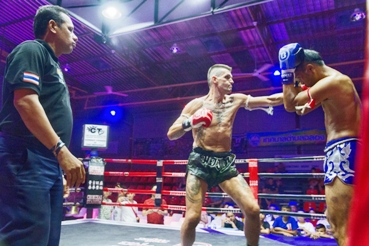 ---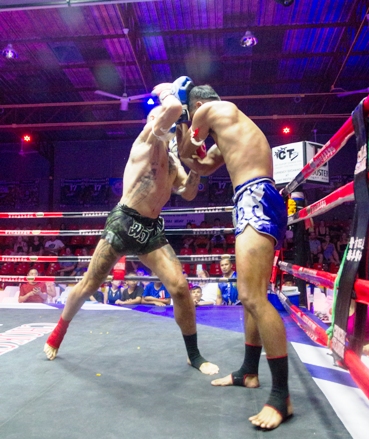 ---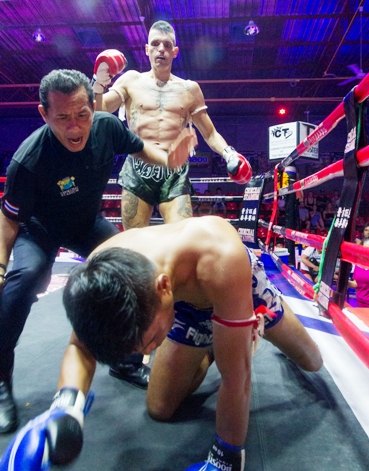 ---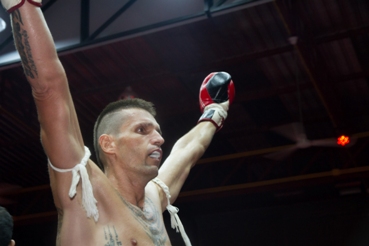 ---
In a super fight has also his son,
Marino Wieser,
after the KO victory showed the qualities
of a true champion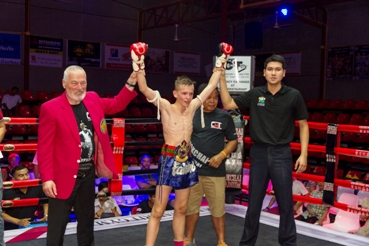 ---
IMC World title fight Light Heavyweight
21. August 2017 at Pukhet (Th)

Mark Wieser "Chokchai Baracuda" (Ger)
Vs

Konglhangsuan T. Muanglhangsuan (Th)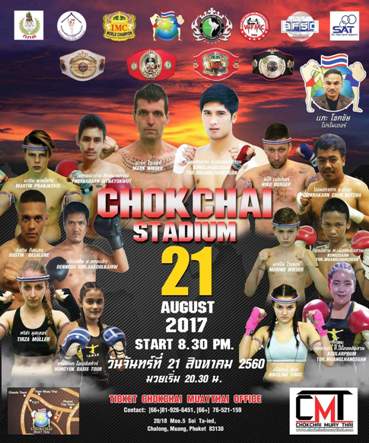 ---
Franz Streitz
is the New IMC Germany Super Middleweight Champion
---
GERMANY title fight
Dave Herold Vs Franz Streitz
Merseburg City on 04.March 2017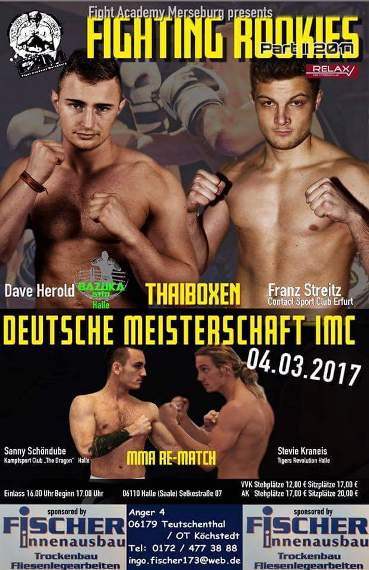 ---
IMC /WPMF Light Heavyweight Champ
Mikki Baracuda
beat by KO in Rd.2 ThepPaYut PorPadit (TH)
on fFriday 22. august 2014
at Suwit stadium, Chalong-Pukhet (Thailand)
Promotion by FB Baracuda & Mr. Suwit Wongwai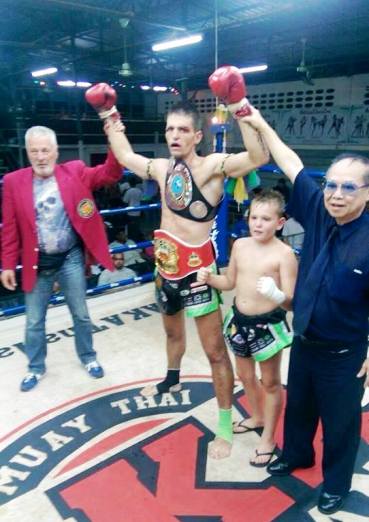 ---
Deividas Danyla (LT)
is the new IMC super lightweight champion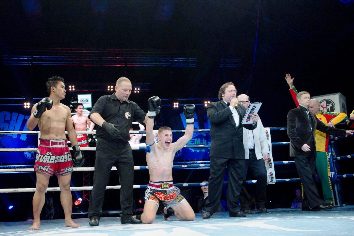 ---
Pavlos "Diamond" Kaponis
is the new IMC Welterweight Champion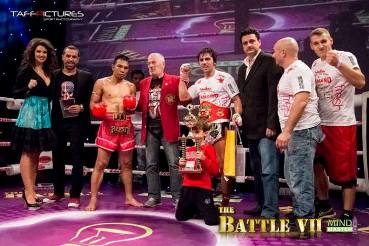 Battle 7 on 20.10.2013 in Athens
---
Merseburg on 5. Oct 2013
by Promoter Ingo Baberski

Good event, good crowd and full house


Plamena
Dimova has successfully defended
her IMC Super flyweight world title
against Su Yin Gelis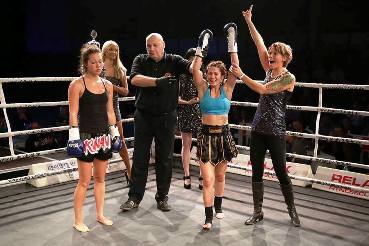 Impressive
, but in
five
hard fought rounds

3-2
on points.

Plamena Dimova vs. Su Yin Gelis
IMC World title fight Heavyweight
Martin Jahn (Ger) Vs Martynas Knyzelis (Lit)
Martin Jahn (Ger) winn by Ellbow KO in 4th Rd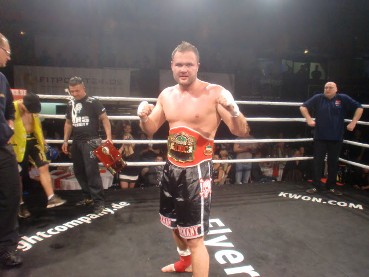 ----------------------------------------------------
Woomen
IMC World title fight Super Flyweight
Meryem Uslu (Ger) Vs Dewulf Kim (Bel)
Meryem defeated Dewulf after 5 Rd by point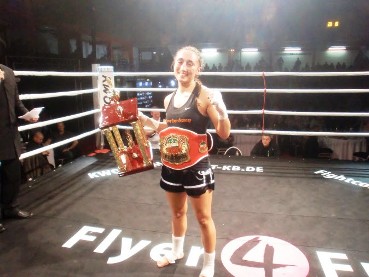 Information: www.kickmas.de
---
IMC Germany Titlefight Middleweight
on 04. november 2012 at capitol Halle
P. Chobanov defeated N. Kyriakidis by KO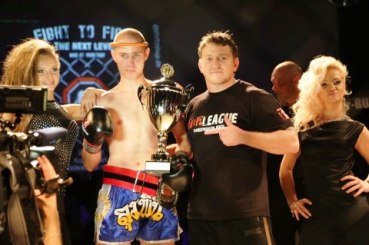 ---
IBIZA Muaythai 8 man tournament
21/22 July 2012
at superwelther and super middleweight
---
IMC super welterweight world title fight
on 31 march 2012 in Canaan (NewYork)
Bryan won by unanimous decision

---
IMC Germany Titlefight Cruiserweight
3. X-MAS Fight NIGHT KulturFabrik Merseburg
on 17.december 2011 in Merseburg/Germany
by Promoter Ingo Baberski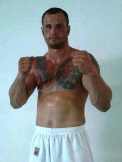 Vs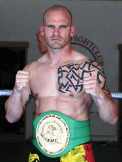 Christian Schwblein Nico Jnicke
(WKA Weltmeister 09) (WBC Dt. Meister 11)
---
IMC Germany Titlefight Super Middleweight
FIGHTBEAT - BARACUDA EVENT
MuayThai Fights & K1 Serie
on 19. November 2011 in Munich/Germany
by Promoter Mark Wieser

---
Spergau on 28. Aug. 2011
by Promoter Ingo Baberski
visit GnP-TV: www.groundandpound.de
1.
Dardan Morina "Mr. Perfect" is new Champion
IMC World & WPMF Interim
beat by TKO in 2.nd Rd over Andr "Speedy" Staffen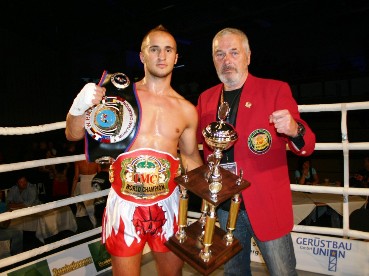 -------------
2.
Plamena Dimova is IMC Flyweight Champ
She beat Tamara Platter by PCT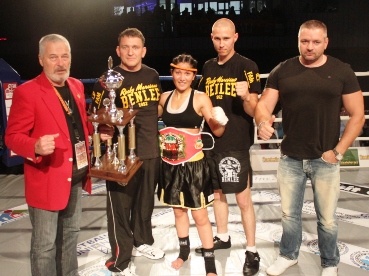 -------------
Excellent work from most popular referee
Joop Ubeda (NL)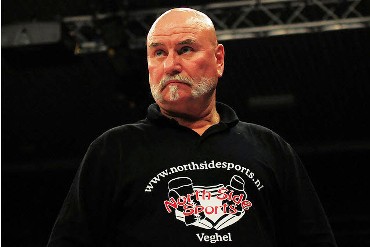 -------------
3.
Peter Cobanov
is the new IMC Germany Middleweight Champ
Wowa Beller lost his title by KO 1.Rd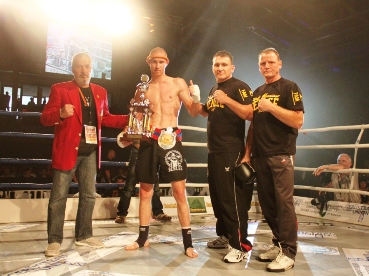 ---
IMC Germany Titlefight
FIGHTBEAT - BARACUDA EVENT
MuayThai Fights & K1 Serie
on 2nd July 2011 in Munich/Germany
by Promoter Mark Weser
---
IMC Middleweight World Title fight
Ayutthaya (Thailand) on 17. March 2011
P. SitPhoe is the IMC Worldchampion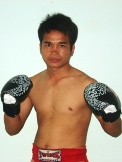 -------------------------
Paco lost on point after very hard fight
in full stadion of Ayutthaya
and is hungry for Rematch
which will be held End of the 2011 in home town
Leverkusen/Germany

---
Super Fightnight in Muenchen (Germany
by Promoter Mark Weser
on 05. March 2011

---
Tournaments with double title fights
WPMF & IMC is perfect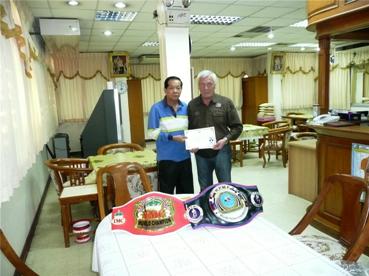 ---
Danyo Ilunga (Congo)
defended his Heavyweight IMC WT Title
against Ayhan Kazankaya (Turkey)
sovereign by KO in the first round
on 17. April 2010
in Waldbroell (Germany)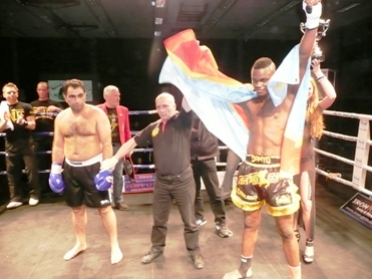 ---
IMC German Super Welterweight Ttitle fight
Daniel The Terrier Oepen
is the new German Champion
Waldbroell (Germany) on 17.April 2010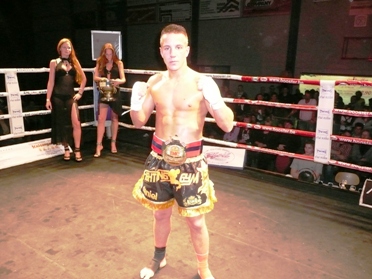 ---
Eric Custazano is the new Cruiserweight Champion
Thailand 17. march 2010 at Ayutthaya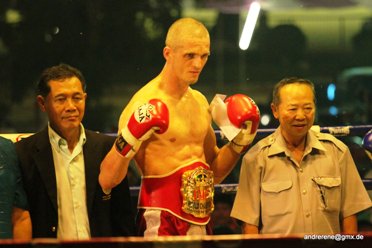 ---
FREIBURG (Germany) 10. OCTOBER 2009
*** IMC Worldtitlefight Heavyweight ***
Jochen Gieb Vs Danyo Ilunga
DANYO ILUNGA WIN BY TKO IN 3th ROUND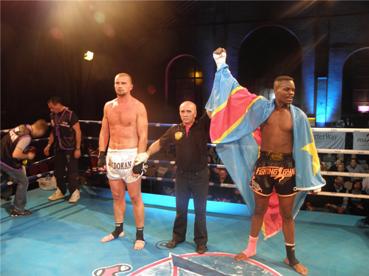 ---
MERSEBURG (Germany) 13. SEPTEMBER 2009
*** IMC Worldtitlefight Super Heavyweight ***
Eddy Almeida Vs Asmir Burgic
EDDY IS THE NEW IMC CHAMPION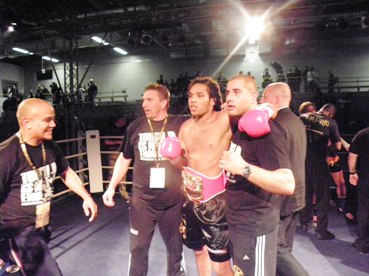 ---
COPENHAGEN 04.APRIL.2009
TWO IMC WORLD TITLE FIGHTS
Live TV broadcast from the full Albertslund Arena

*** Supermiddleweight ***
Duty Victory for Kasper Dybmark
He defend his Titel succes against Ludwig Breideborn

*** Lightweight ***
Tomek Makowski from Poland
is the new IMC Lightweight Champion
In an impressive fight defeated Tomek
in 5 rounds Richard Petersen

---
Surasit Poongarmngern (TH)
is the new IMC featherweight Champion
Naris promotion 17th.March.2009 in Ayutthaya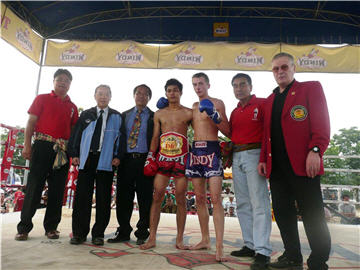 ---
Casper Dybmark win by point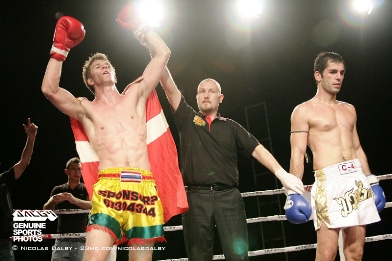 and successfully defended his IMC Super middleweight
title on 10th January 2009 against
Driton Rama, the "Golden Eagle" from Sweden