IMC HEAVYWEIGHT (-95 kg) WORLD TITLE FIGHT
on October 10th 2009 in Freiburg (Germany)
by Promoter Mentor Krasniqi
DANYO ILUNGA IS THE NEW IMC HEAVYWEIGHT CHAMPION
Danyo defeated European Champion from Germany in the 3th Rd by TKO
He send the German Jochen Gieb, with over 100 fight experience three time to the Ground.
Danio powered over Jochen in a stunning TKO in the third round falling down to a hard fist strike.
The referee stoped the IMC World title heavyweight championship after third knockdown -
Jochen Gieb could not continue.
Two thausend enthusiastic spectators came fully on their costs.
African Country Congo is redy to organize the next Title fight for this very talent fighter
The Oponent can be Eduardo Maiorino from Brasil
---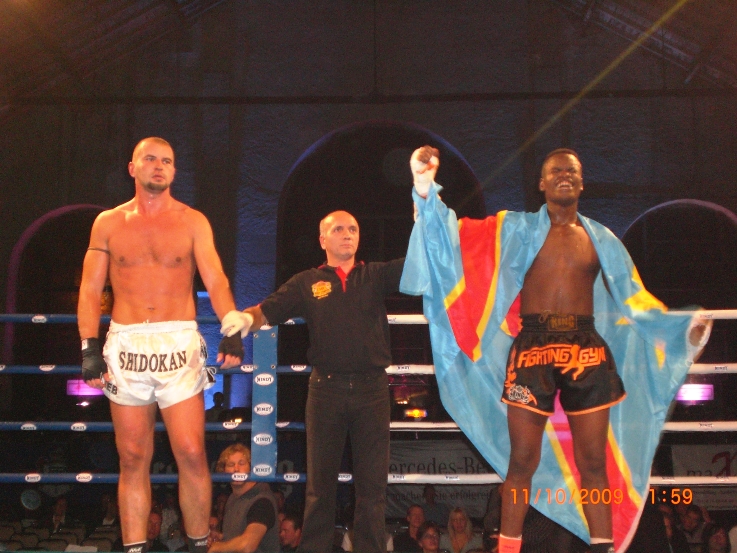 ---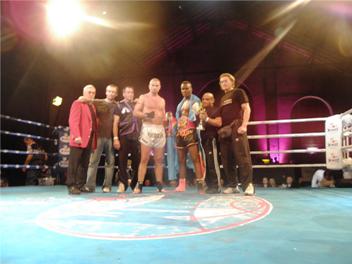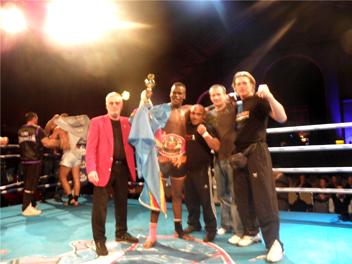 ---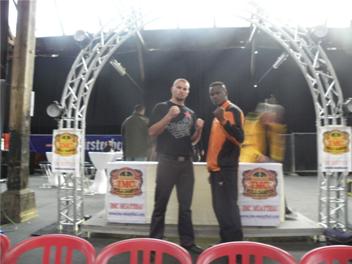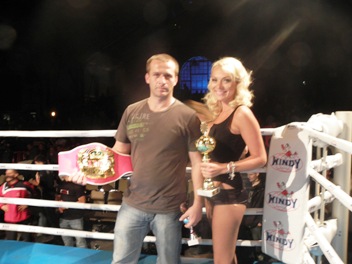 Danio & Jochen by the Press conference Promoter Mentor Krasniqi present the IMC belt
---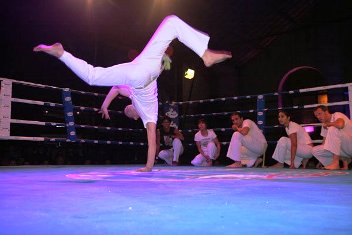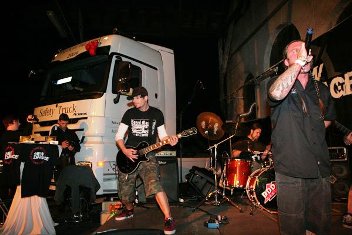 ---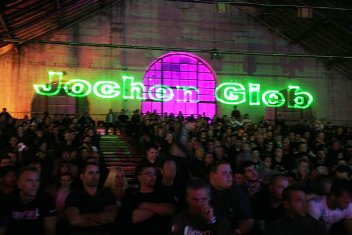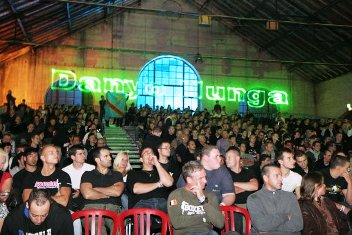 ---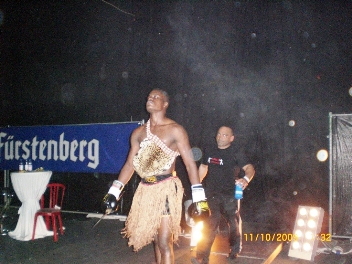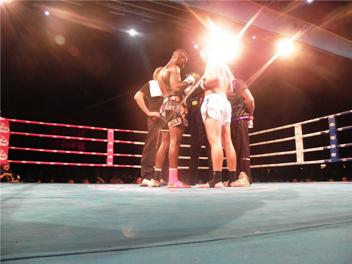 Danio Ilungacomming to the ring Great judges work, Goran explaine the IMC Rules
---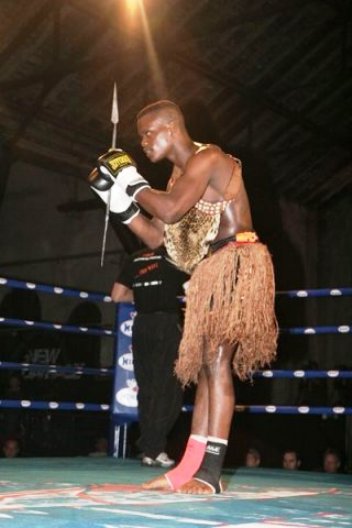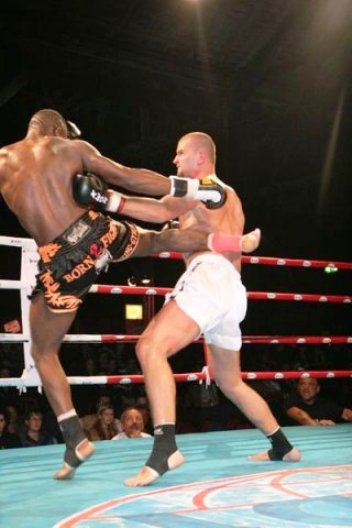 ---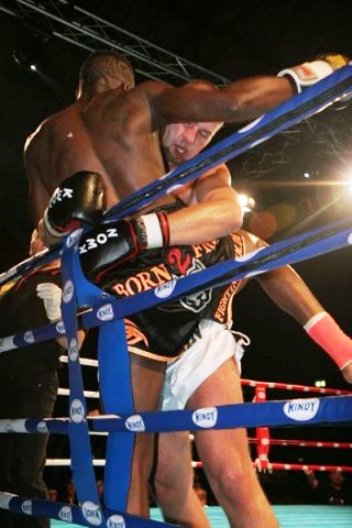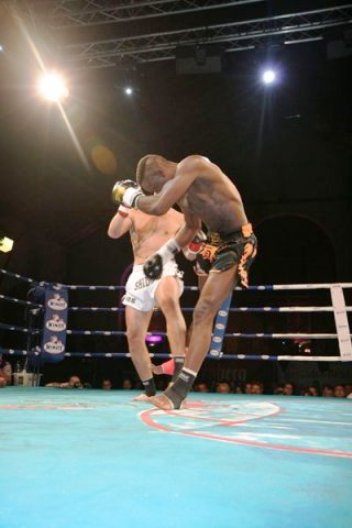 ---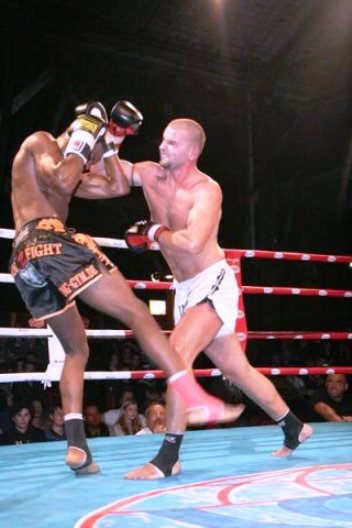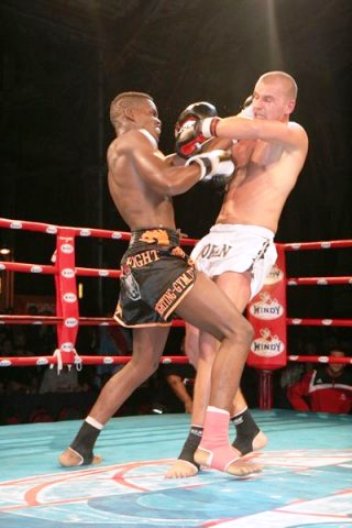 ---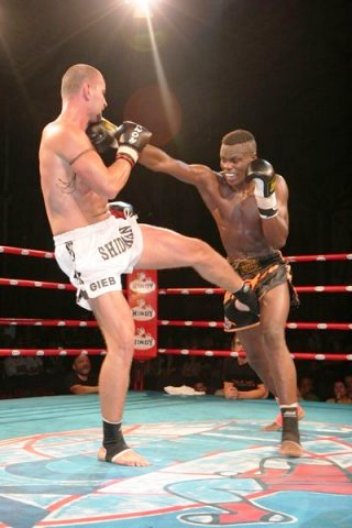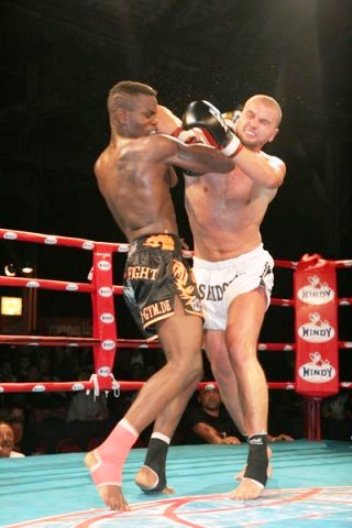 ---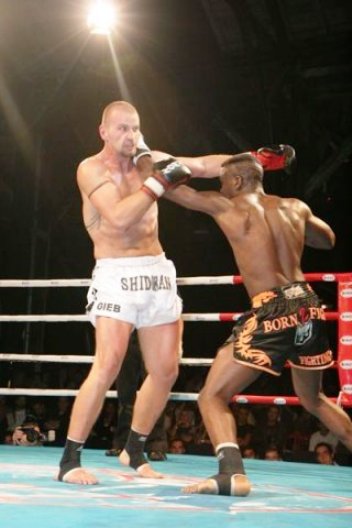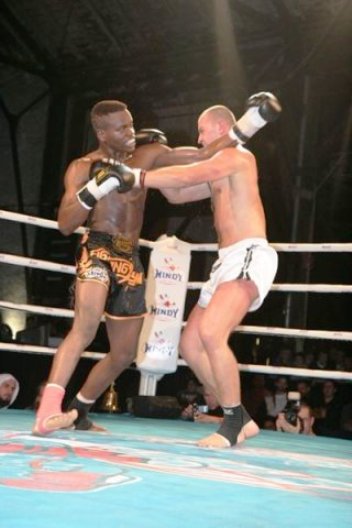 ---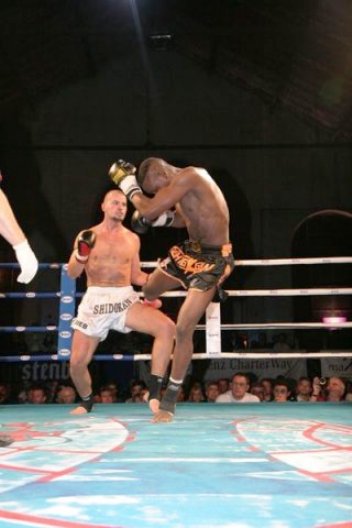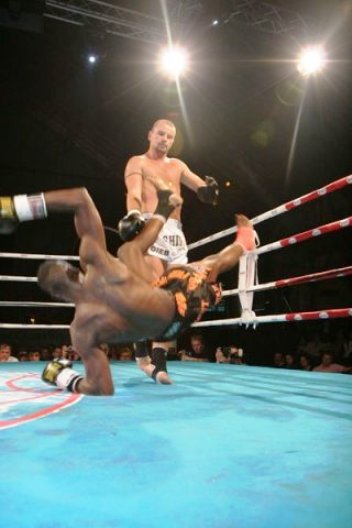 ---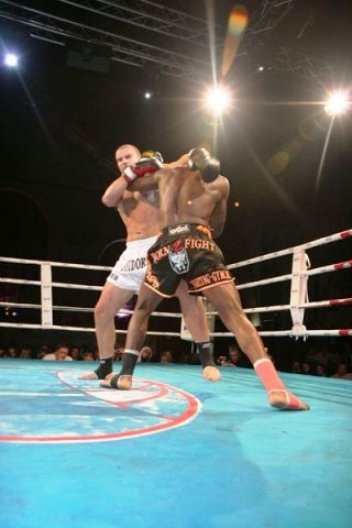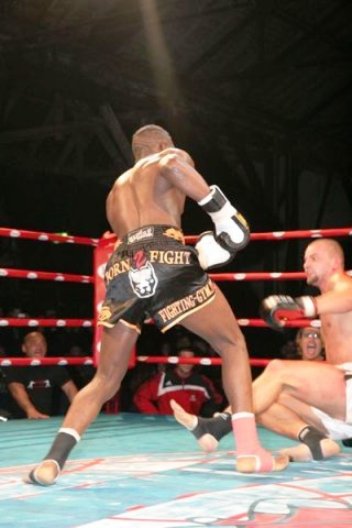 ---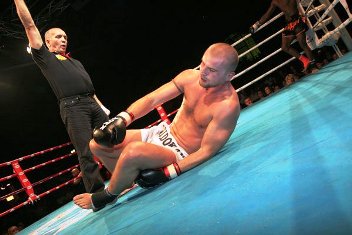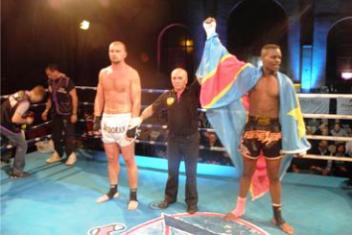 ---
Ring Officials: Referee- Goran Filipovic / Judges- Bert Teuchert, Huseyin Ayaz, Berry Getachew
---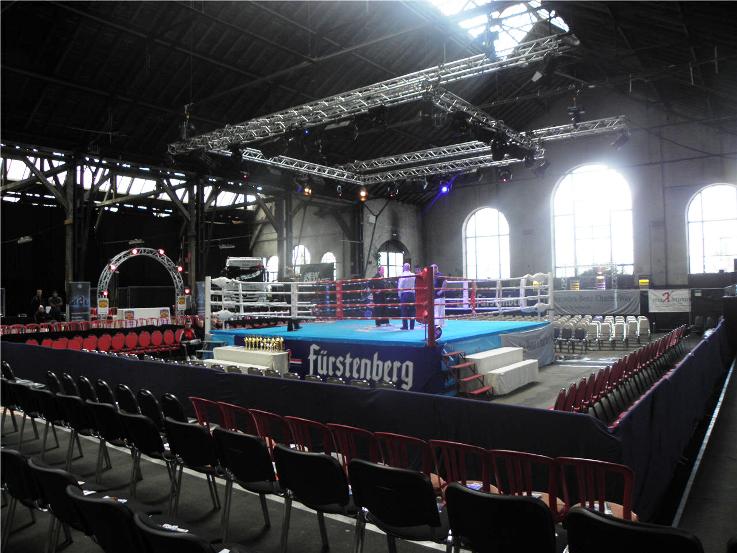 ---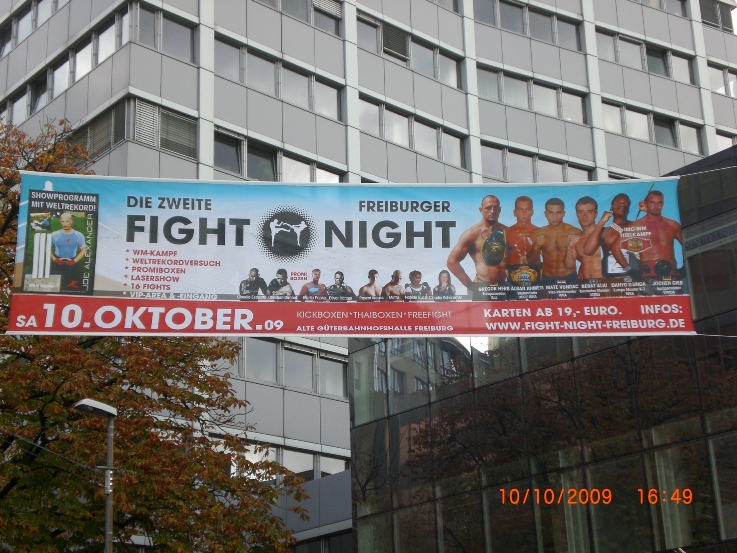 ---
Vs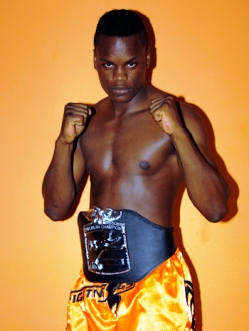 Jochen Gieb (Ger) Danyo Ilunga (Congo)

---