IMC SUPER MIDDLEWEIGHT WORLD TITLE FIGHT
on September 20th in Denmark
---
Kasper win impressive on points
The second title fight of the Fight Arena 15 event was
Mikenta gym's Kasper Dybmark
versus
Whatchara Sampaosri (BIG BEN) from Thailand

This fight went the distance as Mikenta fighter Kasper Dybmark
met Karlstad gym's Watchara Sampaosri.
The Thai-fighter stalked Kasper patiently landing occasional leg kicks against the taller Dybmark.
Kasper's reach advantage showed as a significant strength through the
rounds landing several 1-2 combos.
As the rounds progressed, the patient Sampaosri began to pick up the pace with
a spinning elbow in round 4. Kasper dominated the clinch with knee strikes in all rounds.
By round five, the energy exhursion has taken effect bringing the contest
to the fate of the judges.
The decided victor of this duel was Kasper Dybmark.
---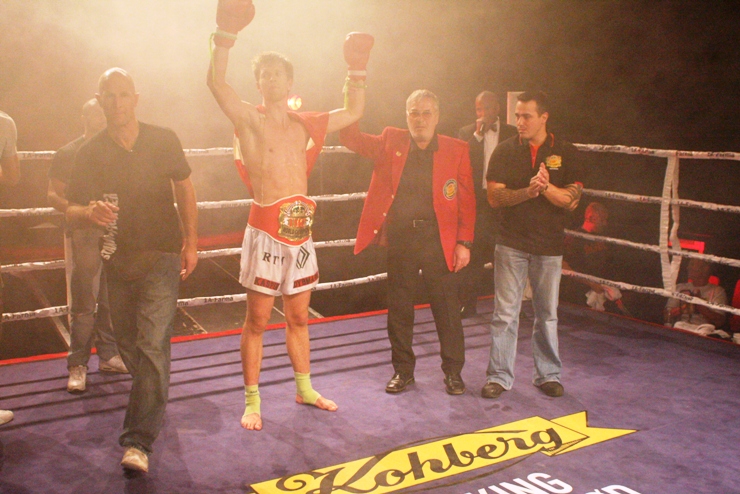 ---