IMC WELTERWEIGHT WORLD TITLE FIGHT
on September 20th in Denmark
---
Lightning victory of "Pitbull"
The first title fight of the Fight Arena 15 event was
Mikenta gym's Rhassan "The Pitbull" Muhareb
versus
Swedish fighter Andy Nguyen at 66.68kg.

After an impressive Wai kru ceremony by Nguyen, the bout began.
A vicious counter attack from Muhareb, three powerful left hooks,
sent Nguyen down for an eight-count.
Nguyen did not recover completely and was sent down again by a barage
of punches and a knee to the head for good measure.
The entire fight, astonishingly, was concluded in under a minute!
---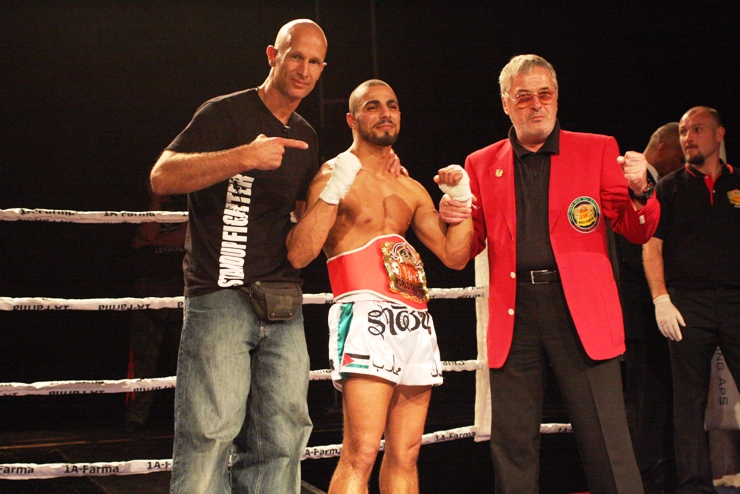 Brian Talarek with his new IMC-Champion Rhassan Muhareb, Supervisor Branko v. Grimsic and Referee Kim Glumso
---